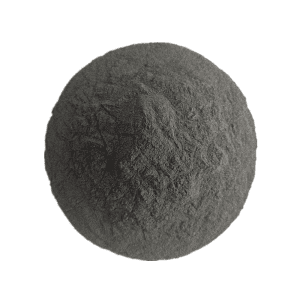 Grade: FNbC-1, FNbC-2
Appearance: Dark grey powder
Niobium is a transition metal in Group 5 (VB) of the periodic table. Niobium is used in many alloys. An alloy is made by melting and mixing two or more metals. The mixture has properties different from those of the individual metals. Niobium alloys are used in items that come into contact with the human body, such as rings for pierced ears, nose, and other body parts. Niobium is used in this kind of jewelry because it does not cause allergies or other problems.
Usage (Nb Powder)

Widely used in powder metallurgy.

Property

Deep Grey Powder

Particle Size

-150 mesh, -200mesh

Chemical
Composition

Nb≥99.0

Ta<0.20

Cr<0.005

Ni<0.005

Fe<0.01

Cu<0.003

Mn<0.003

Si<0.005

Mo<0.003

W<0.005

Ti<0.003

O<0.20

N<0.04

C<0.05

H<0.005

Storage

Should be stored in shady, cool and ventilated warehouse. Keep far away from fire, heat source and acid. No smoking in the workplace. Fire fighting equipment such as extinguisher should be available.