Formula: Mo
CAS No.: 7439-98-7
Appearance: Pure grey metal powder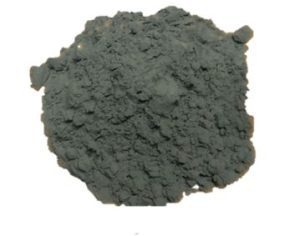 Description: Molybdenum is a soft ductile shiny transition metal of silver—white colour.Molybdenum is endowed with many advantages.It has a very high mechanical strength, only tungsten has higher, but molybdenum is processed easier under pressure.Molybdenum and its alloys are also distinguished by a high modulus of elasticity, a low temperature coefficient of expansion, good heat resistance, and a small thermal neutron capture cross-section.Its melting point and thermal conductivity are high,metal has excellent corrosion resistance. Molybdenum does not oxidize with air at room temperature. The electrical conductivity of this metal is lower than that of copper, but higher than that of iron.
Quality Index:
| | | | |
| --- | --- | --- | --- |
| um Fess | < 2 | 2-3 | 3-5 |
| Oxygen Pct.Max | 0.20 | 0.20 | 0.20 |
Brand

Impurities(% max)

Fe

Ni

Cu

Al

Si

Ca

Mg

Fmo-1

0.006

0.003

0.001

0.002

0.003

0.002

0.003

Fmo-2

0.030

0.005

–

0.005

0.010

0.004

0.005

P

C

Pb

Bi

Sn

Sb

Fmo-1

0.001

0.010

–

–

–

–

Fmo-2

0.005

0.020

0.001

0.001

0.001

0.001
Molybdenum Powder Application:
Molybdenum powder used as the raw material for moly and moly alloy products such as large green molybdenum plate, moly silicone electrical heating element, SCR disc and moly penetrator. The spraying molybdenum powder is used for the surface spray coating of wear parts such as automobile gear, piston ring and clutch. molybdenum powder can be used with other welding material for spraying too.
In the industrial field, nanometer molybdenum powder can also be used as lubricating oil additive, metallurgical additive, powder sintering additive. Nano molybdenum powder is also one of the raw materials of electrical components, detergents and smoke suppressors.