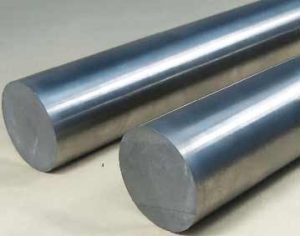 Molybdenum rod is a cast bar that lends itself well to mechanical processing. It is made of molybdenum powder by heating the surface of the particles to the melting point in a special furnace followed by compression.
Purity: more than 99.95%
Specification: Dia(0.8-16) x L (mm). The diameter and length deviation are consulted by both parties according to GB4188-84 standard or user s demand
Grade

The impurity content is not more than %

Fe

Ni

Al

Si

Mg

C

N

O

Mo-1

0.01

0.005

0.002

0.01

0.005

0.01

0.003

0.008

Mo-2

0.01

0.005

0.005

0.01

0.005

0.01

0.003

0.02
Applications:
Molybdenum rod used for making electric vacuum device and electric light source partsMolybdenum rods are characterized by high performance characteristics, in particular: strength, heat resistance, corrosion resistance and resistance to aggressive environments, temperature changes and other extreme conditions.
Use: Made for the production of parts resistant to high temperatures, as well as electrodes and other products from molybdenum that are in demand in various fields of activity. Molybdenum bars has found its application in glass, chemical electrical engineering and other industries.
Molybdenum Rod Surface Finish
Black – Surface is "as swaged" or "as drawn"; retaining a coating of processing lubricants and oxides.
Cleaned – Surface is chemically cleaned to remove all lubricants and oxides.
Ground – Surface is centerless ground to remove all coating and to achieve precise diameter control.